What Playing Tennis Can Teach You in Life
Recently I attended a symposium about Sports Leadership and I was inspired by the speech made by the Guest-of-Honor. She mentioned about the power of sports and what sports can teach us in life. Upon some reflections, I believe that tennis is much more than just a sport. It also will teach us many things that are useful in other areas of our life. As your online tennis coach, I would like to share 5 points on what playing tennis can teach you in life.
1. Discipline - The serious tennis player learns discipline to attain success at playing tennis. Even a casual player though, when he is open to it learn this skill to help him learn and play his game better. Discipline helps you focus on the game and block out distractions. The more focus you can develop in this game the better.
Another way that playing tennis will teach disciple is through lifestyle. You have to eat the right food and live a life that is healthy to be in top form for playing. Eating lean protein, whole grains, fresh fruits and vegetables, and low-fat dairy helps the body be strong and full on energy. In addition, drinking enough water will keep you hydrated, so that your body will not dehydrate during a match. Just look at current world number 1, Novak Djokovic, his well known gluten free diet has transformed his body and game. To be able to stick to the diet regime requires very strong discipline.
Sleep is another important part of the tennis player's healthy lifestyle. If your body does not rest enough in between practices or matches, you will not have the stamina it takes to play the game to the best of your ability.
As you can surely see, the things discipline teaches you in playing tennis will also help you in all aspects of your life. The ability to focus will help you accomplish tasks at work and at home, as well as on the court. A healthy lifestyle will help you live a richer, fuller life, and will cut down on the illnesses and health issues you could otherwise face.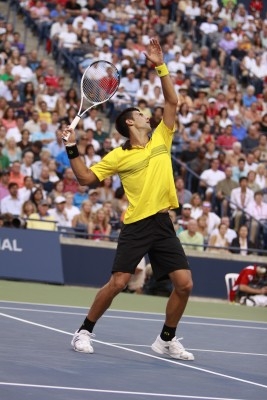 2. Endurance - Tennis matches on a competitive level will last more than two hours at times. This means the player needs endurance to last through a whole match. The stamina of the player needs close attention during training for this reason. You will need work during the season and off-season to make sure your body has the stamina for playing tennis competitively (that is linked to discipline too!).
I pay close attention in helping my players strengthen their stamina through various physical training sessions. However, you need to be committed to improving your stamina for these sessions to have full effect. There is more to endurance besides just the physical aspect of it.
Mental endurance is also necessary for the game. Remember, you need to be able to concentrate for long periods of time to play a match to the end. Any lapse in concentration and cost you the match. This mental endurance takes time to learn, but is so very important to learning tennis, especially on a competitive level.
Mental and physical endurance will help your get through those days at work, when overtime may be required to get all the tasks finished. It can help you keep up with your active kids. Mental endurance can even help you navigate through life's traumas that occasionally happen.
3. Learning How to Lose - This is as important as learning how to win graciously is. You will not win every match you ever play either casually or competitively! A sore loser pitching a fit just because he did not win a match is difficult to watch without losing respect for the individual. If you are at the top of your game, you should feel as if you just got outplayed. You should appreciate the talents of the person, who won the match, and congratulate him accordingly. Now, if you are not at the top of your game, a loss should be added motivation for you to work harder to improve your skills.
Life has many difficulties and you will never win all your battles. When you know how to lose gracefully, you will also be able to accept other defeats that may occur from time to time with the right attitude to persevere.
4. Encourage Others - Whether you are learning with a group or playing tennis in a doubles format, learning how to encourage others will make you become a better team player. You may be able to give advice to a newer player in a way he understand better than I can as the coach. Also, telling of your own struggles learning the game may let others understand that their journey is not so different. This encouragement is what keeps the sport alive for the future. Without the proper encouragement, many players could just give up before they fully accomplish learning tennis.
You will find that being an encourager can help you motivate people to do their jobs or your children to do their schoolwork. You could also help a friend accomplish his goals with the right encouraging words.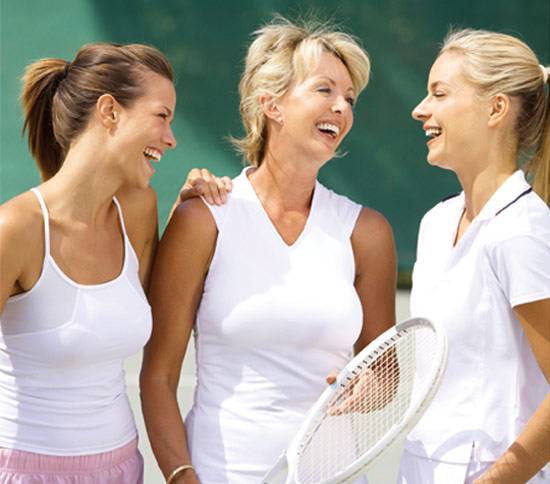 5. Joy - There is a joy that comes over you, as you learn how to play tennis correctly. This is an accomplishment that you can always be proud of in your life. Having a sense of accomplishment makes you a better, more secure individual. Playing this sport gives you a competitive outlet that is also fun to do whether you win or lose. You can make friends along the way that will be there for you in your life and that you can be there for them, when need be.
There are many life lessons that learning and playing tennis teaches you. This is a sport worth looking into to see what it has to offer you. I hope that by reading this article, more people will be inspired to learn and play tennis. What has tennis taught you? Share with us by writing in the comment box below. 
From "What Playing Tennis Can Teach You in Life" To "How To Play Tennis Efficiently And Become A Better Player"