About Me - Your Online Tennis Coach From Singapore
Hi, my name is Joel and I am a Physical Education (PE) teacher and tennis coach in Singapore. And I'm also the owner of Improve-Your-Tennis.com!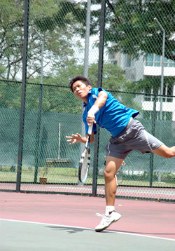 I graduated from National University of Singapore with a Bachelor of Science Degree and got a Diploma of Physical Education and Sports Science from the National Institute of Education (NIE).
I was born in 1979 and quickly found my passion in sports when I was in primary school. I played a lot of badminton and basketball before I started training seriously in volleyball to represent my secondary school and junior college.
My first experience with tennis was during my training in the National Institute of Education (NIE), a place where all teachers in Singapore need to go for training. I took a tennis module and started to learn tennis from the course instructor.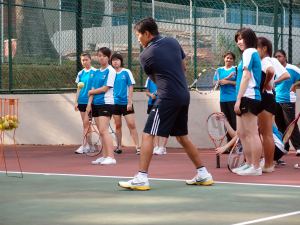 From then on, I developed my passion for tennis and never look back. I played very frequently and even took part in many tennis tournaments. Through these tournaments, I gained lots of experience from the wins and losses.
My job as a PE teacher allows me to teach tennis lessons in Singapore, to my students.
Wow, I really found a great joy coaching them and seeing them enjoying the game bring me great satisfaction. I even went to take a professional tennis coaching course and successfully completed the NCAP Level 1 Tennis Coaching Course in 2009. The course was a fantastic experience for me.
Besides playing and coaching, I have volunteered my services to the inaugural Youth Olympic Games (YOG) held in Singapore. I was fortunate to be able to help in the tennis games when I got to witness world class tennis youths competing in the YOG.
Another fabulous experience was to fly to Paris to watch Roger Federer and Novak Djokovic played live in the Roland Garros Semi-finals in 2011.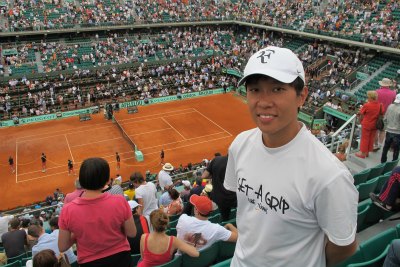 Being a teacher, coach or player, the learning of the game is never ending. Investing in courses, workshops and books are my ways of improving my coaching and playing. I know that these investments will reap great returns for me and I love to pass my experience on to you as the visitors of this website.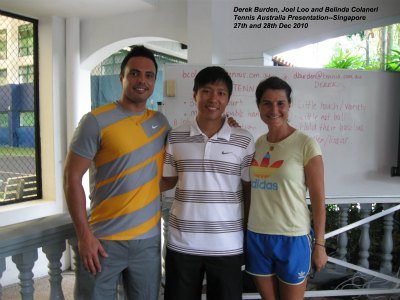 From "About Me - Your Online Tennis Coach From Singapore" To "How To Play Tennis Efficiently And Become A Better Player"