Tennis Predictions For 2013
2012 was an amazing year in Tennis. Novak Djokovic did amazing in the Men's Singles, Andy Murray finally won a grand slam as well as the Olympics gold medal, while John Isner started to make headway in the same category. In Women's Tennis, Victoria Azarenka narrowly beat Maria Sharapova in the WTA rankings. Perhaps this is one of the reasons why 2012 was a year that made for some exciting tennis predictions and some even better games. 
Here at the end of the year, we now look at the predictions for 2013. All of these tennis predictions are based on the performance of the athletes over the last year and how their trends appear to be going.
The Australian Open
To kick things off, we'll look at the Australian Open. Now that he has won a Grand Slam himself, I wouldn't be surprised to see Andy Murray taking home the win. If his momentum from the last season continues, I don't see a reason for him to not take the top prize, especially with his confidence higher now than it was in the past years. In this Grand Slam, I would say that Novak Djokovic takes a close second.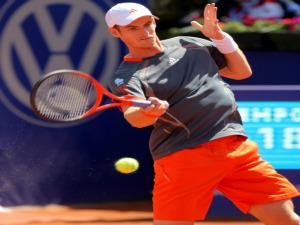 The French Open
My next set of bold tennis predictions for 2013 is that Rafael Nadal will win the French Open. Though he has been laying off for about 6 months as I write this article, I don't foresee Nadal having any problems as long as he takes the rest of the year easy. Knowing his fighting spirit, I believe he should be able to claim his 8th French Open title. I also suspect that a 9th would even be in his future. Nadal is after all one of the strongest players on the clay court.
Wimbledon And The U.S. Open
Roger Federer is going to be one to watch in the Grand Slams. Despite being in his 30s, he continues to dominate his schedule and deliver powerful results. As his schedule remains light and focused on training, I wouldn't be surprised to see him taking home both the Wimbledon and the U.S. Open in 2013. For both events, I can only see Andy Murray or Novak Djokovic as the only two who could step in and ruin his chances of a double win. Of course, there are plenty of strong contenders that are considered dark horses this year, and they could end up surprising us all.
Player Predictions
My tennis predictions don't just stop at the Grand Slams. I suspect that there will be quite a few more surprises in store for tennis this year. This brings me to my player predictions for 2013. Based on his performance over the last year, I would put John Isner in the top 10 players of 2013.
So why would I pick the big American? To begin with, Isner has the second highest aces in his matches, with a total of 353. His average was 13.1 aces per match. More importantly, his first serve scoring was a remarkable 68%, while he won 89% of all his service games. When it came down to break points in his games, he managed a 72%. These aren't low figures at all, and with additional practice, I honestly foresee him breaking through in 2013.
Overall, I suspect that the 2013 tennis season is going to be one of the most exciting season yet. With a mixture of old and new faces taking the courts, I think that plenty of surprises will continue to happen. There is even the possibility of there being four different winners at each of the Grand Slams, in a move that would be similar to the season we just witnessed in 2012. 
From "My Tennis Predictions for 2013 " To "How To Play Tennis Efficiently And Become A Better Player"