Wimbledon Finals 2013: My Post Match Analysis
Wow I hope you enjoyed watching the Wimbledons finals as much as I do.
Congratulations to Andy Murray for clinching his first Wimbledon finals and ended Britain's 77-year quest for a successor to Fred Perry. The Telegraph said "After 77 years, the wait is over", the Guardian had just one word- "Champion".
To be honest, I did not expect a straight sets victory for Murray. The 6-4 7-5 6-4 score line was definitely not within my expectations.
What did Andy do to achieve this fantastic result? As your online tennis coach, I would like to offer my post match analysis.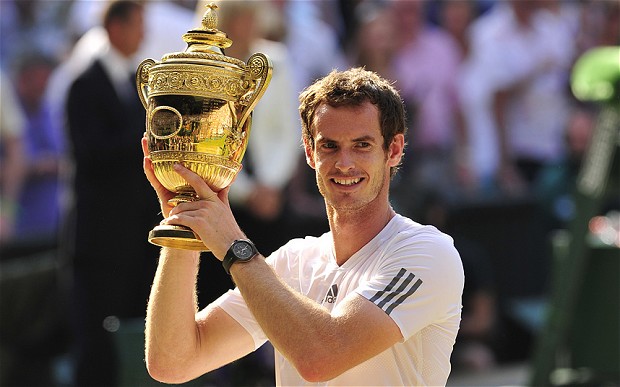 Tactics Were Spot On
I think Ivan Lendl has done an excellent job to mould Andy to be more aggressive in his game play. "I spoke with Ivan the night before and we spoke about tactics and I watched my match against Novak in the Olympics semi-finals," said Murray, whose decision to hire Lendl as coach 18 months ago has proved an inspired one.
During the finals, we saw Andy Murray had done a couple of things that caused a lot of damage to Novak Djokovic. Here are my observations:
·         Serving out wide at the deuce court: This tactic has helped Andy earned many cheap points. Pulling out Novak right from the start of the point is the best option, considering he is one of the best defenders in the men's tour. Andy's overall serve has also dominated the match, serving out 9 aces compared to Novak's 4 aces.
·         Catching Novak wrong footed: Throughout the match, we saw Andy playing intelligently by hitting behind Novak. This is a great strategy as it is not easy to change direction on grass court. By pulling Novak out of the court and follow up with a shot behind him, Novak was caught a few times. 
·         Consistency was the key : Both players played similar games style as both like to work on their points from the baseline. Most of the points involved between 20-30 rallies. However it was Murray scoring more points than Djokovic in these rallies. Novak did not perform to his best in this match, raking up 40 unforced errors compared to Murray's 21 unforced errors.
·         Effective Backhand Slice: All of us know Novak's abilities in big matches. His devastating groundstrokes can really punish his opponents. The effective usage of backhand slice from Andy helped him to neutralize Novak's penetrating groundstrokes and buy more time for him to recover. Being able to stay in a rally gave more opportunities for Novak to commit errors.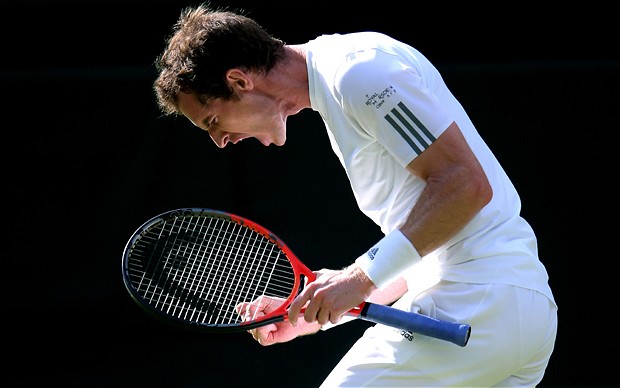 Superb Fitness
As a tennis coach, I want to emphasize that fitness plays a big part in modern game. Murray's superb fitness allowed him to run down all the shots that Djokovic threw at him. Just look at how he chased Novak's drop shots and hit winners down the line time after time. The speed, agility and balance of Andy Murray must not be underestimated.  Watch the video and understand how Andy Murray trains and invests in his body in order to improve his tennis games.
Massive Support
"We (Ivan and Murray) spoke again on the morning of the match and he basically said go out and work for every single point, that's your court, your fans are going to be behind you, just bring the title home, and I managed to do it," explained Murray. 
Andy Murray had very strong support from the crowd and in my opinion this was a big advantage for him. It seems like Murray has learned to channel the enormous pressure into something positive since he started working with Ivan Lendl. Novak Djokovic has gotten a lot tougher mentally in recent years but in an extreme situation with the crowd against him like yesterday, I believed he can still be vulnerable mentally.
The above points were my thoughts when I watched the Wimbledon finals. I really enjoyed watching the match and learned something as I watched these top 2 players compete. Let's enjoy the highlights of the Wimbledon finals once again. 
If you have any comments, feel free to leave them in the comment box below. I will look forward to hear your feedback.
From "Wimbledon Finals 2013: My Post Match Analysis" To "How To Play Tennis Efficiently And Become A Better Player"